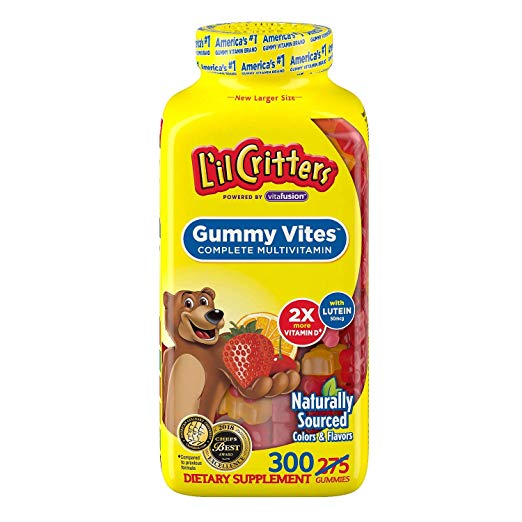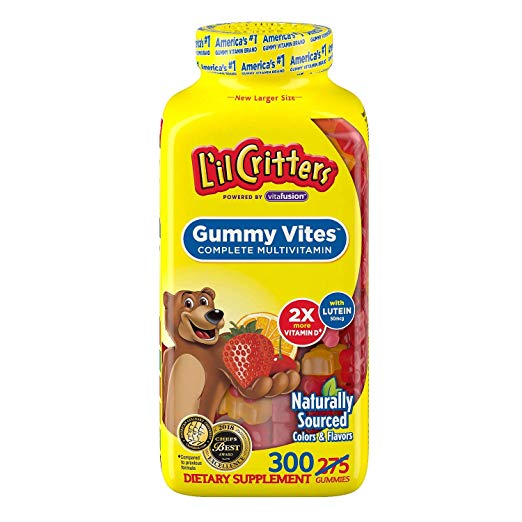 Product Description
As the #1 kids gummy vitamin, L'il Critters Gummy Vites gives kids the great taste they want, in a fun gummy bear shape they love.
With nutrients like Vitamins A, B-12, B6, C, D and E, parents can trust that their kids are getting the essential vitamins and minerals they need to support and maintain healthy growth and development.
Directions
As a dietary supplement, parents may give each child up to two gummy bears per day. Instruct child to chew each gummy bear carefully and thoroughly.