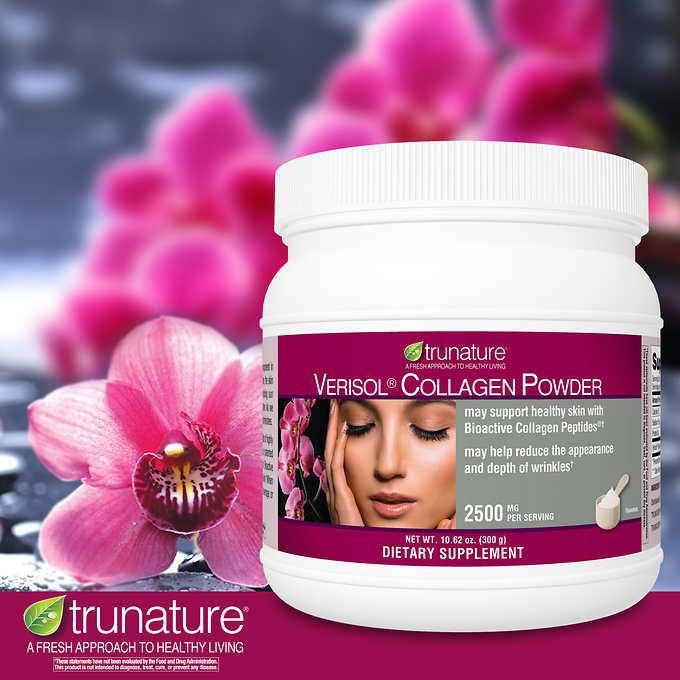 Product Description
trunature Verisol Collagen Powder is a simple, single ingredient product that has no added excipients. The product is formulated with a patented technology that breaks down collagen into Bioactive Collagen Peptides—short chain building blocks of the collagen that are specific for skin health. The patented enzymatic hydrolysis process used to produce Bioactive Collagen Peptides in our product results in a pattern of collagen peptides that are consistent in every batch.
Directions
Adults – Add one level scoop to a glass and stir with water or juice.
WARNING: If you are pregnant or nursing consult your doctor before use.