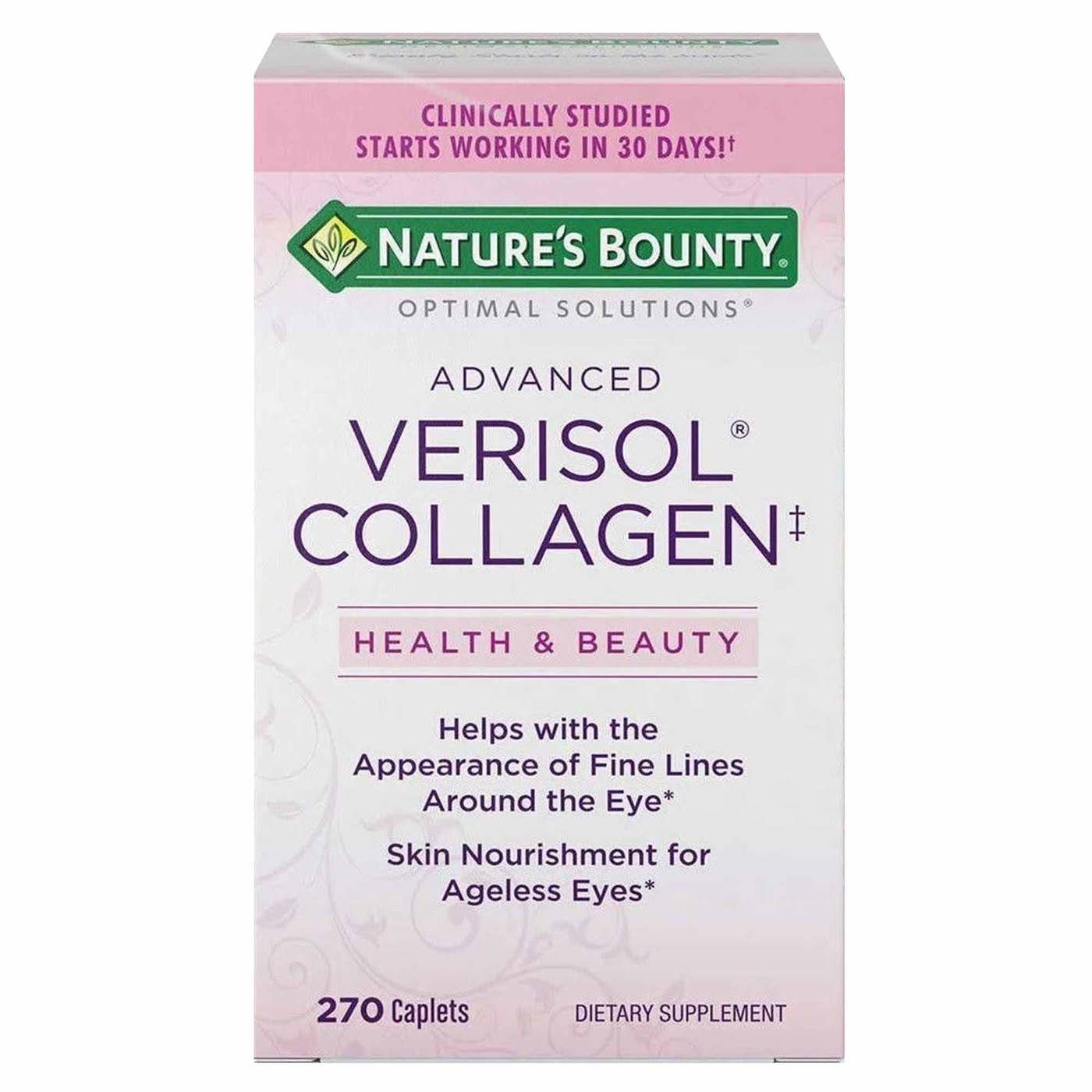 Product Description
Nature's Bounty® Advanced Verisol Collagen is an innovative supplement designed to nourish the delicate skin around your eyes while helping with the appearance of fine lines. The clinically studied formula is involved in the production of collagen, which forms the basis for vibrant skin and contains antioxidants to help fight cell-damaging free radicals in the body. Additionally, Nature's Bounty® Advanced Verisol® Collagen supports your natural beauty from within and begins working in as little as 30 days!
Directions
For adults, take 3 caplets daily with a meal.
WARNING: If you are pregnant or nursing consult your doctor before use.