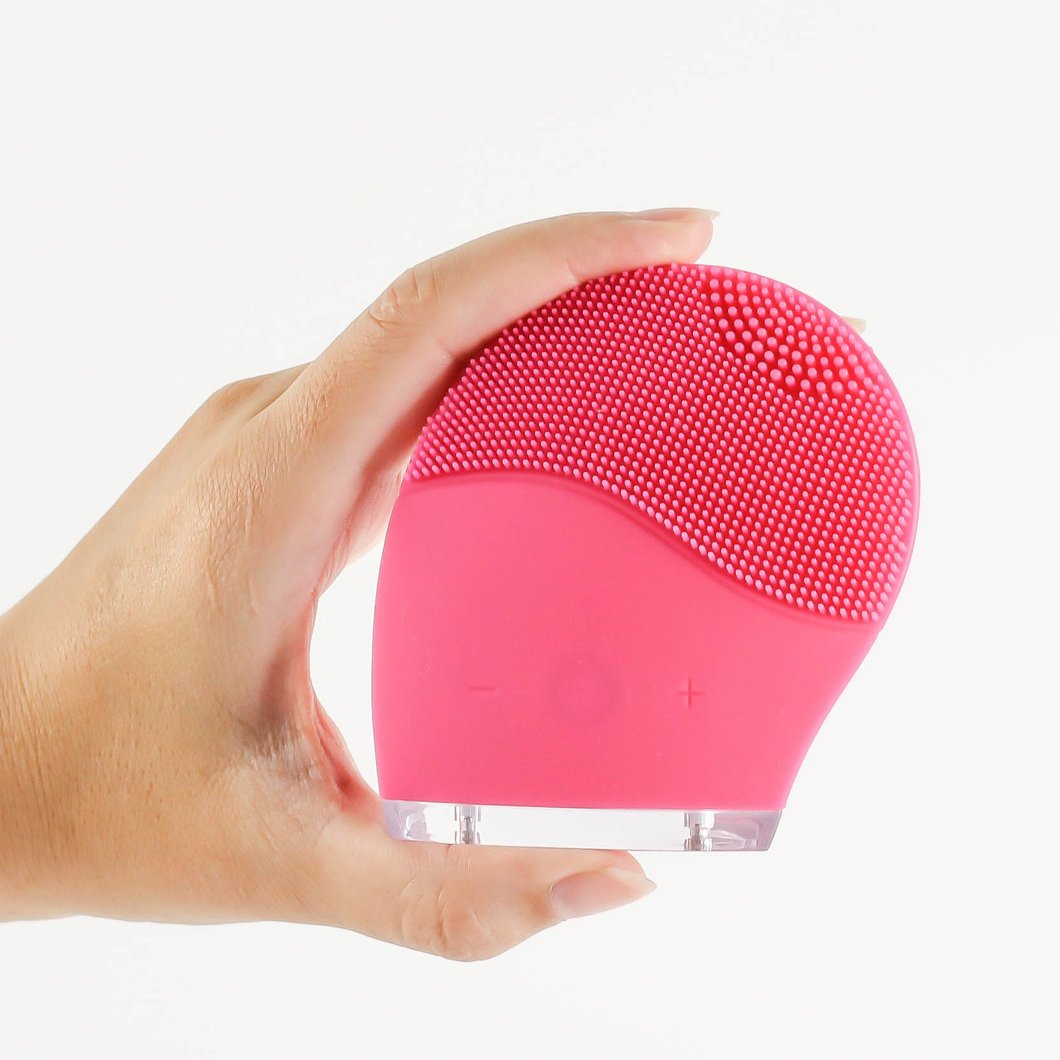 Product Description
Using sonic wave technology, this device deep cleanses your skin removes 10 times more dirt, sebum and makeup residue, yet still very gentle on your skin.  There are 14 levels of vibration, making it suitable for even the most sensitive skin, dry and aging skin. 100% waterproof.
There are five colors to choose from: hot pink, baby pink, blue, gray, and mustard yellow.
Directions
Use one-minute routine twice daily for deep cleansing.